Founded in 1959, F-O-R-T-U-N-E Personnel Consultants (FPC) has been partnering with corporations across the U.S. and Canada to facilitate the selection of their most important asset - human capital.

FPC of Shore Region is one of the top-ranked offices within our network of 75 locations. Our experienced recruiting teams are highly trained industry specialists. This expertise allows for valuable industry insight and contacts within many leading firms and industries where a growing number of pre-qualified middle, senior and executive level candidates are placed in key positions each year.

When you engage FPC of Shore Region to fill your critical positions, you benefit from the rich experience base of our recruiting teams with the ability to handle a wide range of industries and disciplines.

Our recruiting teams are lead by diverse industry professionals, each with more than 20 years of experience. Meet our Leadership Team and their respective industries and disciplines.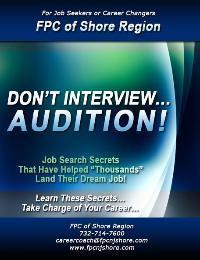 WHAT'S NEW at FPC?!

~ Visit our Career Center for information on Career Coaching, Networking Tips, Industry Insights, and a whole lot more!

~ Explore our premier book: "DON'T INTERVIEW... AUDITION!" It will give you pieces of wisdom and guidance that will dramatically increase your success in the interviewing process. Click on book image for more information and a message from our CEO, Jim Kenny.

~ FPC News and Press Releases
FPC of Shore Region is committed to building lasting relationships within our employer and candidate networks. Visit our Employer Solutions and Candidate Solutions to learn more about our services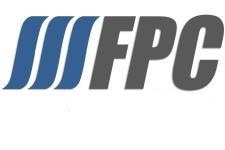 Contact us: FPC of Shore Region, NJ | 737 Howe Street | Suite 118 | Point Pleasant | NJ | 08742 | 732-714-7600 | Fax 732-714-7607 | info@fpcnjshore.com